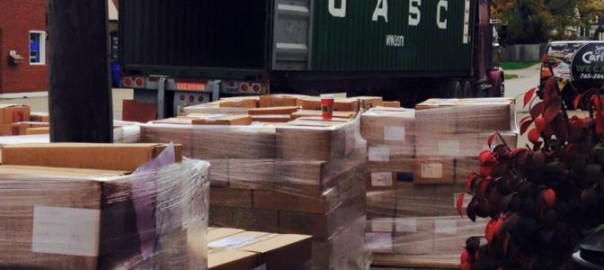 If you follow our facebook, you know what shipping looks like on our end. Have you ever wondered what our partners experience?
Matthew Jellick is currently working in Ethiopia and helped coordinate a sea container shipment to his local university. Below is an excerpt from his blog about his experience.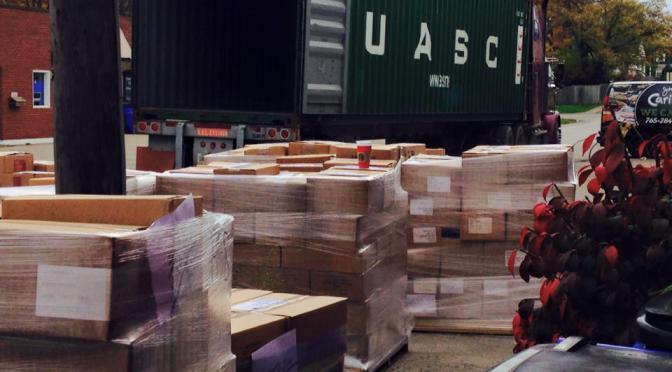 Over the past few months I have been helping to facilitate a Book Donation between a Non-Profit in the U.S. and my host institution in Ethiopia. Finally coming to fruition this past week, I am happy to announce that we received nearly 45,000 brand-new English textbooks from International Book Project, working in partnership with the U.S. Embassy and Dire Dawa University! With a list price of nearly half a million dollars, the books were supplied by McGraw Hill Higher Education and encompass a wide array of disciplines from Medicine to Education and from Law to Business. Not only for the sole use by the university, we have plans to also distribute them to local libraries and schools, ensuring that the larger community of learners has access to this incredible donation.
It was in November when I received an email from a colleague at the university asking me to help organize, acting as an intermediary between the Non-Profit in the United States, the Embassy in Addis Ababa and the University in Dire Dawa. With daily emails across the country and globe, and with weekly telephone calls to all parties involved, I can say that it has certainly been an interesting learning experience. Totally different in nature from the Nike Football Donation Project I am organizing, this Book Donation Project was more challenging in that it encompassed sea transport between the U.S. and Djibouti and then land transport between Djibouti and Ethiopia. Customs clearances, tariff billings and language barriers created a climate where it was actually easier and cheaper to move across 8,000 kilometers of Ocean than it was to transport over 400 kilometers of land. Nonetheless, last Friday we received the books at the University with the President and Vice President presiding over a small ceremony, happy that one part of the process had ended and encouraged about the next steps of utilization.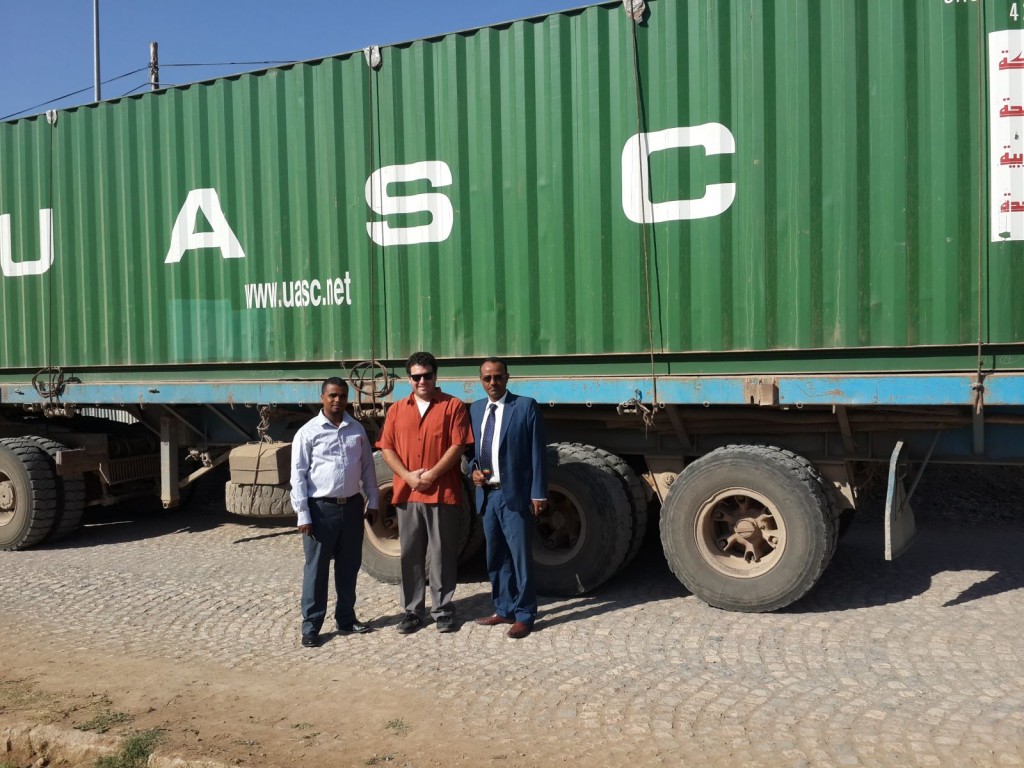 From International Book Project was Merritt, who worked tirelessly from his end, updating me on the sea transit and alerting me to the arrival dates in Port. An expert who has done this before with many other countries, he helped guide me through the logistical side of things, including the packing lists, price points, and impending deadlines. Part of an incredible organization which "promotes literacy, education and global friendships" it was a treat to call the States on a weekly basis and get updates while at the same time shedding light on the sets of circumstances in Ethiopia which countering many of his assessments. A learning experience for everyone involved, I am honored to have been able to work with such an efficient and professional organization and would recommend their services and mission to anyone interested!
 In Ethiopia was my colleague from Dire Dawa University, Firew, who helped me navigate the endless complications which accompany even educational donations. Obtaining countless signatures (and stamps) from the Ministry of Education and joining me on meetings with the university administration, he was the voice of patience in an otherwise glacial process. Like his counterpart, Merritt in the U.S., without Firew's help this probably would not have been possible. To ship a 40-foot container across the world is no small task and it truly takes a team to put ideas into practice.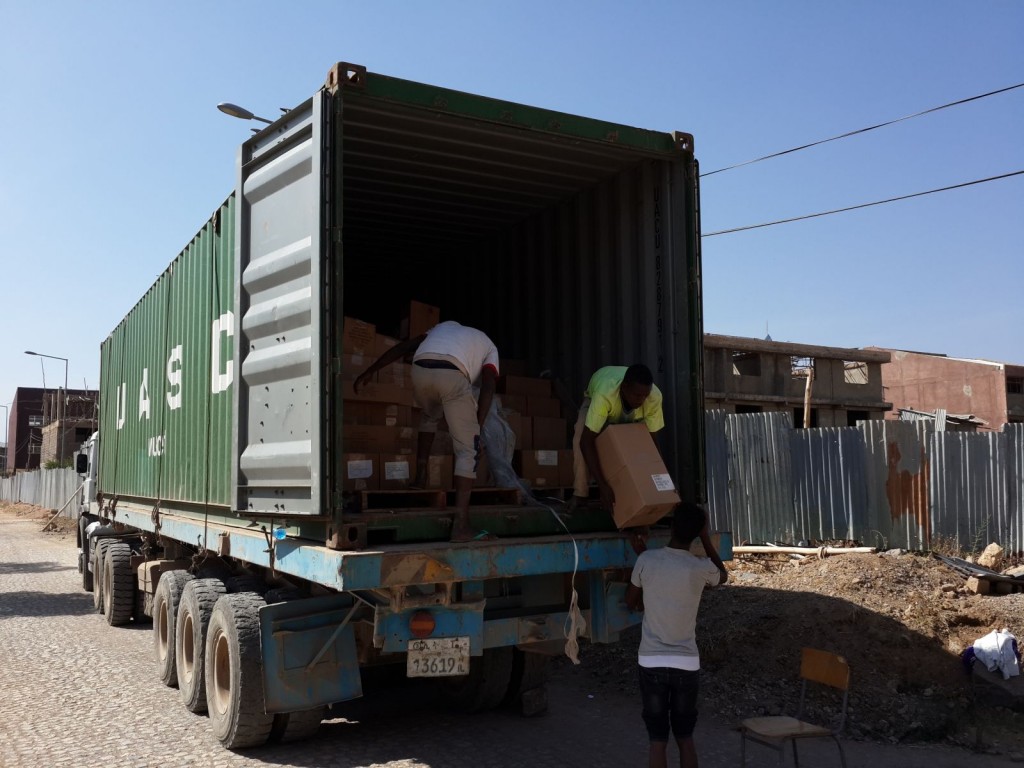 For its part, the Public Affairs Section at the Embassy helped out with some of the shipping costs, while International Book Project footed the other fees associated with such a large shipment. Currently the nearly 45,000 books are in the process of being cataloged through the university's system, with smaller donations going to the local libraries and schools as deemed necessary by content and level. Moreover, members of the Front Office have plans to visit the university and hold a ceremony celebrating the donation while recognizing it as a truly beneficial endeavor for the larger community of Dire Dawa. We understand education as a means of empowerment and believe that through these books, worldviews will be expanded, English attainment will be increased and global partnerships will be solidified…