Books in the Bluegrass promotes a culture of reading and improves quality of life for local, low-income families by providing access to relevant and requested books. Since 2011, Books in the Bluegrass has provided more than 185 home libraries to the clients of Habitat for Humanity, Kentucky Refugee Ministries, and Supportive Services for Veteran Families.
The families served through Books in the Bluegrass often lack access to transportation, time, or financial means to visit traditional libraries. These families enjoy the multitude of benefits associated with reading and home libraries without additional expenses or stressors. Like all programs at International Book Project, we put the people we serve first. Before selecting books for their bookshelves, we take time to understand each family's goals, needs, and interests. While this process is more time-consuming, it amplifies the impact we are able to make. Books in the Bluegrass families are welcomed and encouraged to exchange their books as they finish reading them. This rotation of books shows growth and improvement in their overall reading ability, displaying the success of the program, and the development of new interests.
If you are interested in becoming a partner organization, please reach out to our Director of Operations, Charla Hamilton (charla@intlbookproject.org)
---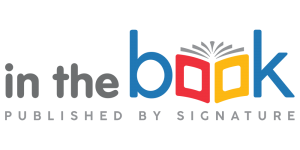 In The Book is delighted to partner with International Book Project to deliver bespoke personalized books to the children they work with.
Spokesperson for In The Book, Tom Matthews, said:
"As a children's book publisher, we are acutely aware of the numerous educational and life skills that can be developed by reading to, and with, children. Research has shown that reading to a child 20 for just minutes a day before they turn 5 is directly linked to improved communication, enhanced cultural understandings and even higher academic performance.
We wanted to show our commitment to improving literacy skills by partnering with a respected charity that works to do just that: The International Book Project. After reading about the great work they do, and their enthusiasm in helping the children they work with, we knew we had found a charity that shared our sentiments. We donated a wide range of books from personalized unicorn adventure books to our sport team newspaper books. I hope the children will be thrilled to spot their name on the front cover, in the story, and even in the illustrations."
You can find all of our books and resources for parents to help their children's reading on our website: https://www.inthebook.com/en-us/