Thank you to all of our Community Partners
As Community Partners, these esteemed businesses and community leaders help make our mission possible. Their support through either sponsorship or funding from a grant allows us to continue and expand our local programming  – from our school-based program, Books as Bridges, to our local bookshelf donation program, Books in the Bluegrass. The International Book Project is grateful to our Community Partners that you share our values and the belief that the presence of books in our lives improves literacy rates, educational levels, and creates economic opportunity.
---
Toyota Motor Manufacturing, Kentucky Inc. (TMMK) is an automobile manufacturing factory in Georgetown, Kentucky, USA. It is part of Toyota Motor Engineering & Manufacturing North America, owned by Toyota Motor Company of Japan. Through a grant, TMMK plays a huge role in our local Books as Bridges program. We are thankful for their generous contributions, which allow the International Book Project to promote literacy here in the Bluegrass State.
Blue Grass Community Foundation has funded many projects over the years for International Book Project including providing seed money to create our Globetrotters free summer camp program in 2019. Our program has grown two weeks each summer and in 2022, Blue Grass Community partnered us with Robert L. Brown Foundation to bring Globetrotters to Sharpsburg, KY. Additionally, we have received funding from their Early Childhood Literacy grant program.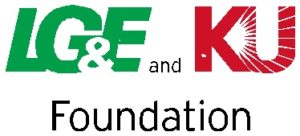 LG&E and KU have a steadfast and unwavering commitment to the communities they serve. We invest in the improvement of the quality of life in our communities. Our focus areas are economic development, education, environment, and diversity. LG&E and KU funds our Globetrotters popular summer camp program which is open to 8 to 10 year old students at no cost to their families.
The Honorable Kentucky Colonels Good Works Program annually provides over $2 million in grants to Kentucky nonprofits that together help over 3.9 million individuals. Since 1951, the Honorable Order of Kentucky Colonels has granted $55 million to more than 1,600 nonprofits.  These grants are entirely dependent on the support of over 30,000 active Colonels throughout the world, who have chosen to continue their charitable efforts through contributions to help Kentuckians.
Ball Homes  is a Kentucky Home Builder offering new homes in Lexington, Georgetown, Versailles, Richmond, Louisville, and Knoxville, Tennessee. Many thanks to Ball Homes for funding our Books in the Bluegrass program.
CLARK Material Handling Company has a governing principle of supporting our local communities through philanthropy and community service. We recognize the importance of being a good corporate citizen, the value of charitable nonprofit organizations in our communities, and we support them in various ways. CLARK supports International Book Project with sponsorship, book drives, and employee volunteers in their warehouse.
Clay Ingels is known throughout central and eastern Kentucky as a major supplier of quality building products. The company, after outgrowing two locations, has expanded to include both retail and wholesale divisions, carrying not only masonry products, but also several lines of windows, doors and hardware.
Keystone Financial Group  was founded in Lexington, Kentucky in June of 2008. The vision of the founding partners was to become an independent firm where the focus is centered on the client.  Being an Independent firm means our advisors have access to objective research and a variety of investment opportunities to meet each client's investment objectives. In doing so, we offer a wide range of financial services to help strategically plan, preserve and proactively manage our client's assets for the short and long term.
Osborne Fletcher PLLC Crystal Osborne of Osborne Fletcher provided 62 boxes containing 38-40 books each to the United Way of South Central Kentucky for children from families with low-income that do not have books in their own homes to help with summer reading.
Peoples Exchange Bank has served central Kentucky communities-since 1912, with a personal approach to banking, offering a combination of technology, convenience and service.
Traditional Bank provided 124 total boxes containing 38-40 books each to the Family Resource Centers at Camargo Elementary, Mapleshade Elementary, Mt. Sterling Elementary, and Frenchburg Elementary for children from families with low-income for their Summer Reading Programs.
Salomon & Company is an independent wealth planning firm. Locally owned and operated. Salomon has assisted clients in working toward their financial goals for over 40 years. Salomon is a longtime supporter and International Book Project is grateful for its commitment to our mission and the financial support of its employees.