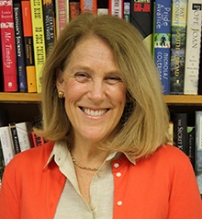 If you've been following along, we've introduced you to several new faces in the IBP office and today you are going to meet one more-the final piece to our puzzle. So grab a cup of coffee, a comfortable chair and sit back as you learn more about our new Executive Director, Lisa Fryman.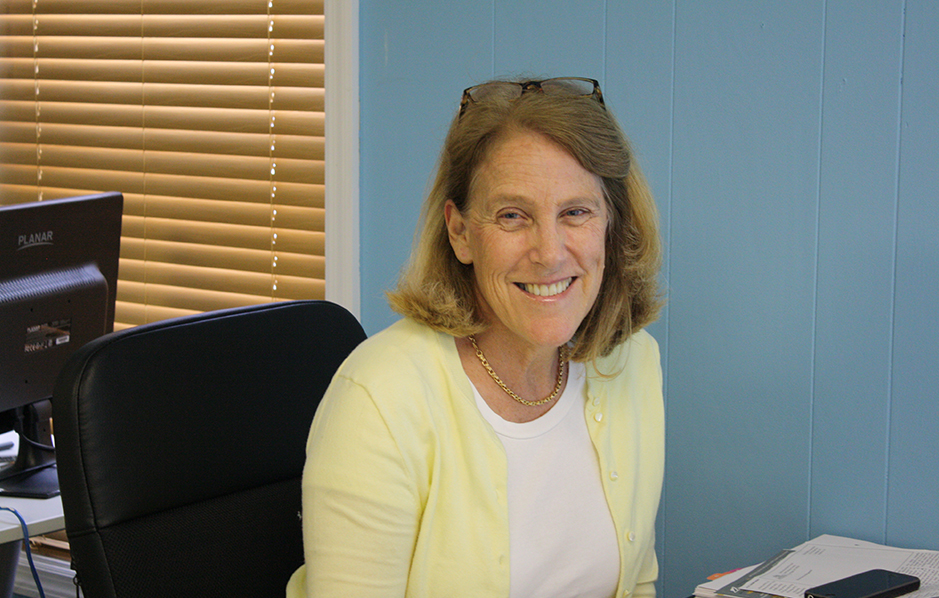 What drew you to work in a nonprofit?
After having worked for Fortune 500 companies, the flexibility, camaraderie, and purpose of nonprofit work is more fulfilling at this stage of my life.  
Why the International Book Project?
The mission of the International Book Project feels like the right fit. I love books, the international scope, and the possibility of helping both children and adults improve their own lives by building on the skills that literacy provides. Literacy opens doors to education, employment, and creativity.
What's your favorite part of being an Executive Director?
I'm new in this position, but I think my favorite part will be expanding on existing projects and partnerships and developing new ones in new places.  
What's your favorite book and why?
Crossing to Safety by Wallace Stegner, an early environmentalist who loved the West and started the Stanford University creative writing program. The book is about long-time ordinary friendships, told through the lives and relationships of two couples who are at the end of life's journey. Stegner said "Seen in geological perspective, we are fossils in the making, to be buried and eventually exposed again for the puzzlement of creatures of later eras… Here everything returns upon itself, repeats and renews itself, and the present can hardly be told from past." The beauty of the book is that it is simply written and wonderfully complex. Some wonderful Kentucky writers who were Stegner fellows include Wendell Berry, Ed McClanahan, Gurney Norman, and James Baker Hall.  
What's your favorite children's book and why?
Childhood books become favorites because they spark a lifelong interest, open a door, or relate to our lives in a way we always remember. I am a dog lover and one of my favorite children's books is Lad, A Dog by Alfred Payson Terhune. Lad was a more "gifted" collie than Lassie and was one of many dogs at Terhune's famous Sunnybank Kennels in New Jersey. Each collie had a book written about them, and I read them all. I think I count it as a favorite, not because it was great children's literature, but because my mother loved it as a child and picked it out for me at the library when I was about 8 years old. My other favorite is From the Mixed-Up Files of Mrs. Basil E. Frankweiler by E. L. Konigsburg where two children run away from home, live at the Metropolitan Museum of Art in New York City and solve a mystery. When I was about 9, I was locked in the Pasadena Children's Library after hours, reading a book in a corner by the window and oblivious that the library had closed. Maybe I identified with the Met adventure!
Where do you most want to travel, but have never been?
I want to go hiking in Patagonia and Tierra del Fuego, at the tip of South America and see where the Pacific meets the Atlantic.
If you could have any super power for one day, what would it be?
Time travel. Right now, I've only read about history and can only imagine the future.
Unlimited happiness or unlimited money?
It's the things you do with the money that can make you happy. I can think of lots of things that would give me unlimited happiness – travel, philanthropy, and guilt free book-buying.
What advice would you give to your 10 year old self?
Do what makes you happy. If you do that, you will excel. If you excel, you will do great things. And don't quit piano lessons.  
What was the greatest television show of all time?
So many … The West Wing and I Love Lucy (it is still hilarious)
BONUS QUESTION: What celebrity should play you in a movie about your life?
I wish I were worthy of Meryl Streep, but I'd settle for Laura Linney or Reese Witherspoon.