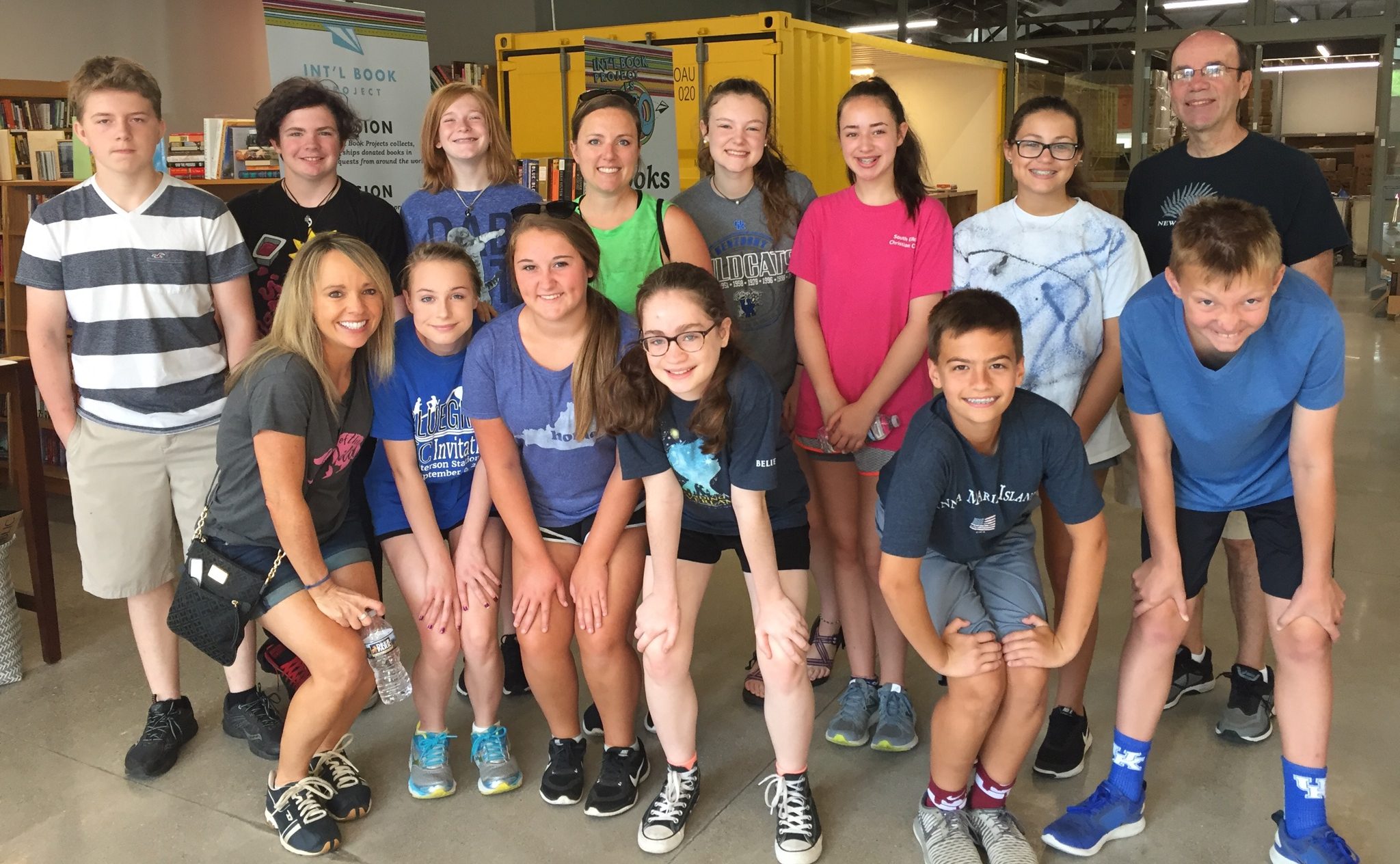 Dear Friends,
At last, we have gotten back to the job of collecting, sorting, and shipping books once again – in our beautiful new warehouse!
Our newly renovated space is an exciting development, but there is one way in which we remain unchanged – Founder Harriet Van Meter's commitment to literacy continues to capture the spirit of those who value the opportunities that literacy provides.  She wisely recognized that partnerships were an effective way to grow her mission and she enlisted friends to donate books, money, and time to accomplish this. For 52 years, we have grown these friendships and today, our partnerships with individuals and organizations are just as important and still growing in number – locally, nationally, and internationally.
Here at home, our most important partnership is with our volunteers. Without their commitment and hard work, our small staff couldn't accomplish what we now set out to do – shipping up to 500,000 books each year to over 200 different partners in 62 countries!  Every day, an individual or a group shows up to roll up their sleeves and sort books, pack boxes, work in the book store, sweep the floors, or personally select books for our small shipments.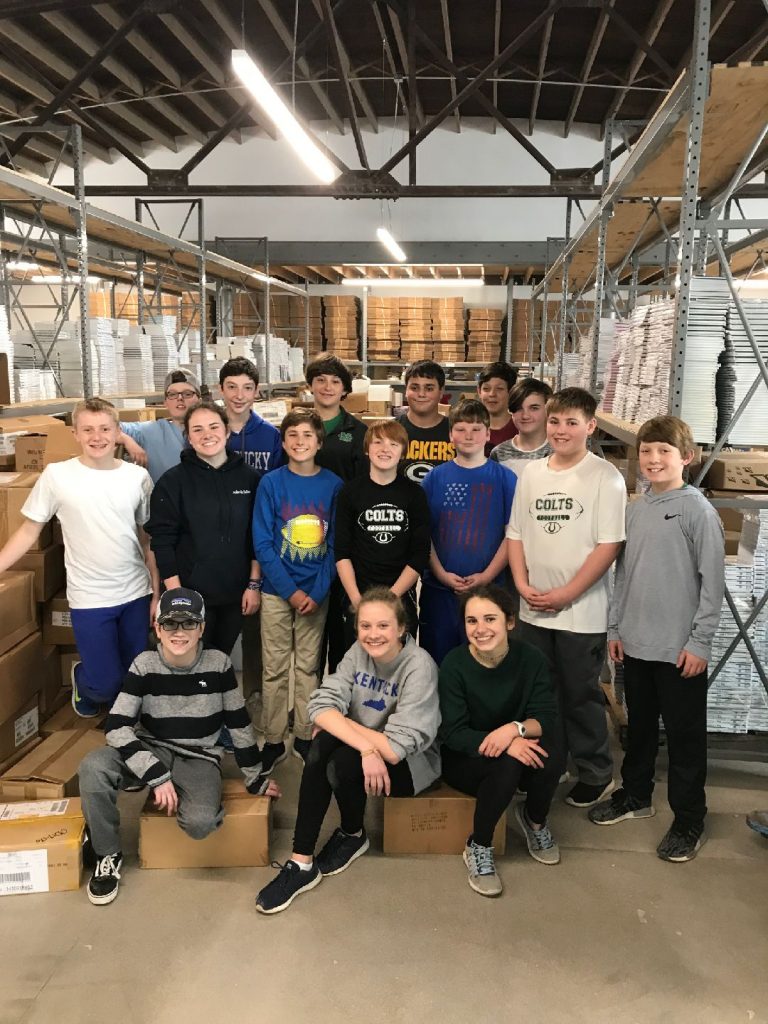 Student groups from Sayre and Lexington Catholic high schools sort books into bins and can pack an entire pallet of books in an hour. Middle school students from the Lexington School and Sayre exuberantly master the art of packing boxes – and it is a feat of engineering to fill a box with no empty spaces!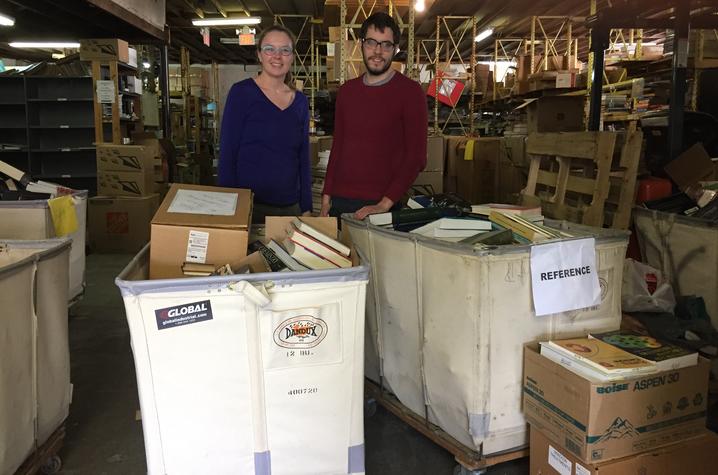 University students from around central Kentucky run book drives in their departments then deliver and pack the books at IBP. Many of their service groups choose to come pack those books well.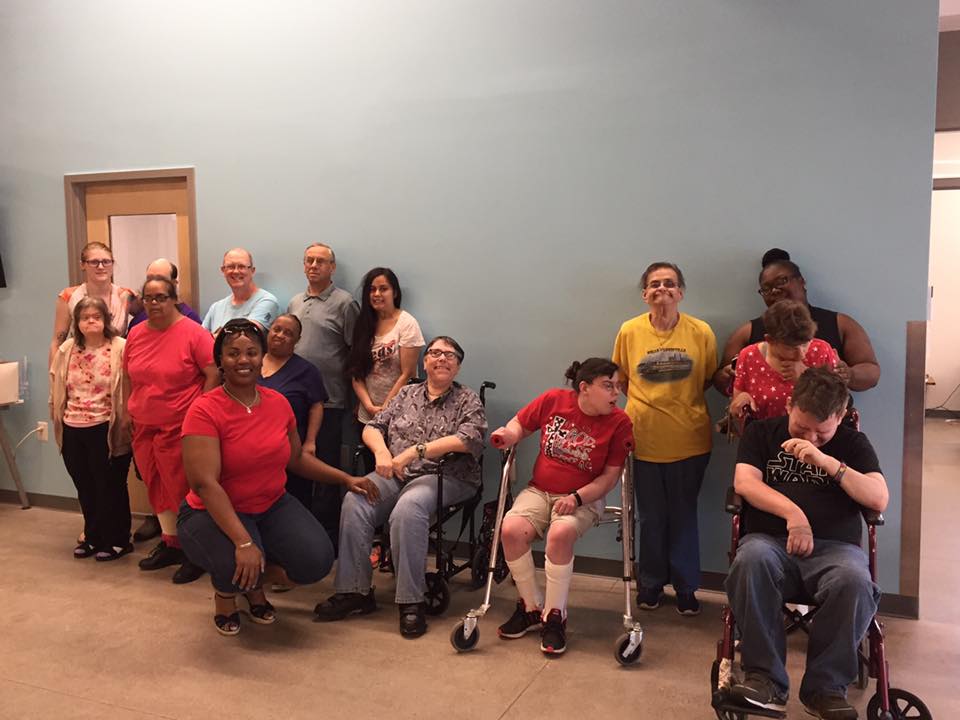 Cypress Community Services brings a large group twice a week to pack boxes. These developmentally disabled adults come every time determined to pack more boxes than they did the time before (and they do!), enjoy snacks in our new container kitchenette, and visit with the staff. Wheelchairs and walkers now enjoy a fully ADA compliant building.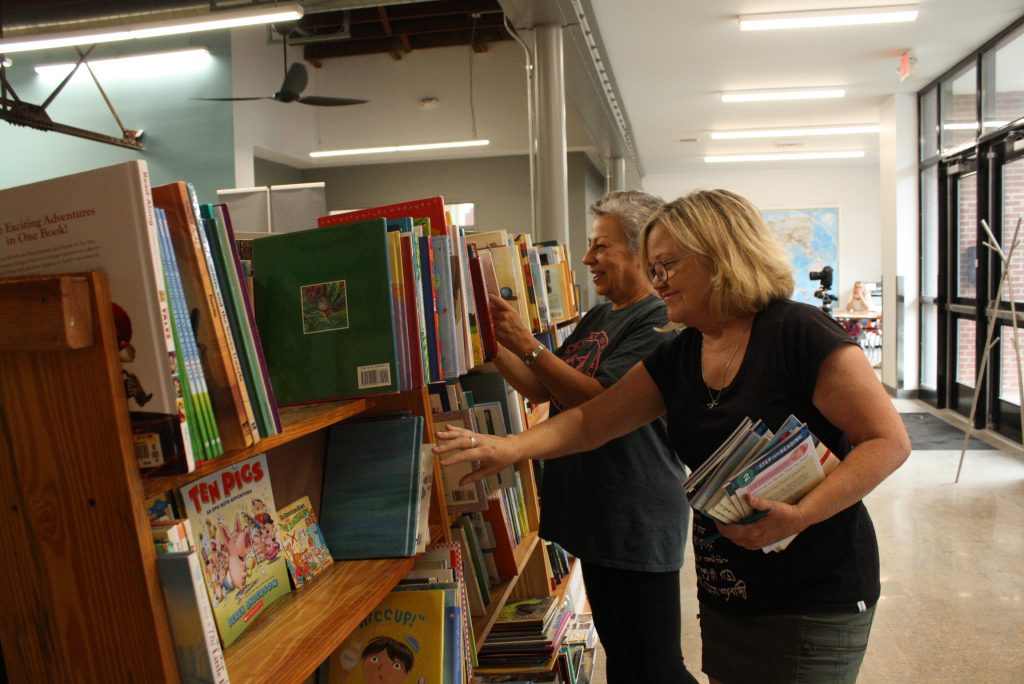 Retired individuals like teacher Janis, librarian Barbara, and university dean Jeanine keep the bookstore fully stocked and organized for our shoppers. They are also happy recommend their favorite books to anyone who needs a tip and this increases our sales!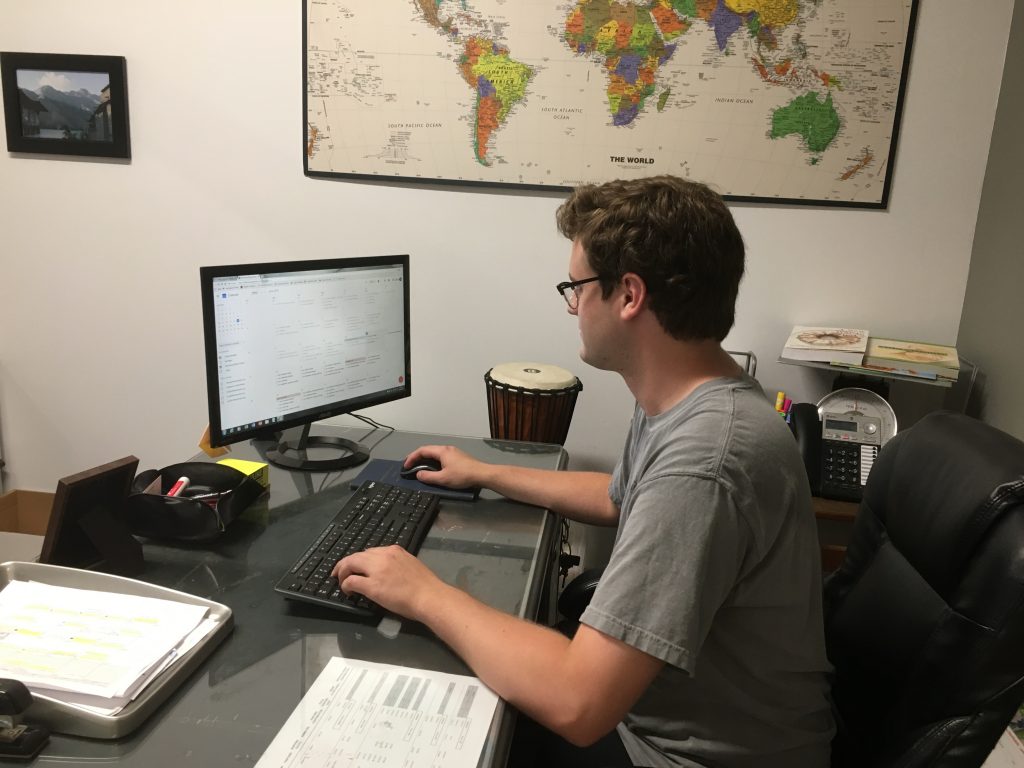 We were thrilled to learn that one of EKU student Chris' many talents was computer science so that he could help us make improvements to our Master Table tracking system.
Research at the London School of Economics examined the relationship between volunteering and measures of happiness in a large group of American adults. Results showed that the more people volunteered, the happier they were. It makes us happy that our volunteers choose International Book Project to serve their community and thousands of people they will never meet.  It makes us happy to receive letters that let us know that what we all do is succeeding:
Macedonia: "The selection you provided us with represents what I'm sure will become a treasured resource and window on other cultures for our students to look through"
South Africa: "We are grateful for our partnership with you via this book project that contributes massively in encouraging love for books and planting the culture of reading to children at an early age within our communities. Knowledge is power and books contain that power."
Nicaragua: "The IBP book donation has helped make education and literacy a priority in these struggling schools. We estimate that literacy hours have increased by 3.5 hours per student per week as a result of the IBP donation."
Nigeria: "Vera Nazarian writes insightfully that whenever you read a good book, somewhere in the world a door opens to allow in more light. In a Nigeria torn apart by religious and ethnic hatred, the power of books cannot be overemphasized. Let the light you have brought into the minds of these children open more doors for you."
— Lisa Fryman, Executive Director